Vocational Schools or Professional Training Colleges, also known as "senmon gakko," (専門学校) in Japanese play a pivotal role in Japan's education system. These institutions cater to students who wish to pursue specialized career paths, offering a wide array of courses in fields such as technology, healthcare, hospitality, and the arts.
This article aims to provide an overview of vocational schools in Japan, including language requirements, admission criteria, study time commitments, and other essential aspects of these institutions.
So, what exactly are Vocational Schools in Japan?
Unlike traditional academic-focused universities, vocational schools concentrate on hands-on training and practical skills development. The curriculum is tailored to meet the demands of various industries and prepares students to enter the workforce with specialized expertise.
One of the significant advantages of vocational schools is the diversity of programs they offer. Students can choose from a broad range of fields, including engineering, design, culinary arts, nursing, language studies, and more. These schools aim to strike a balance between theoretical knowledge and practical training, ensuring that graduates are job-ready and equipped to contribute to the economy.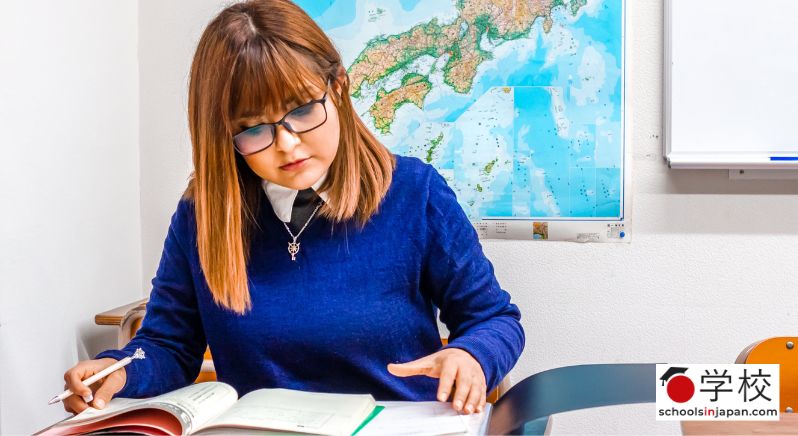 Language Requirements for Vocational Schools in Japan
The language of instruction at most vocational schools in Japan is Japanese. Proficiency in the Japanese language is crucial for international students wishing to enroll in these institutions. While there are a few programs specifically designed for foreign students, the majority of courses are conducted in Japanese, making language proficiency a requirement.
International students are typically required to provide proof of their Japanese language skills before admission. This can be demonstrated through standardized language proficiency tests such as the Japanese Language Proficiency Test (JLPT). The specific JLPT level required may vary depending on the program and school. For more technical courses, a higher JLPT level might be necessary to understand complex instructions and terminologies.
What other requirements do international students need to meet in order to attend vocational schools in Japan?
General Admission Requirements
To gain admission to a vocational school in Japan, students, both domestic and international, must fulfill certain criteria. These requirements may differ slightly among schools and programs, but some common prerequisites include:
High School Diploma: Applicants are generally required to hold a high school diploma or an equivalent qualification. This ensures that students have a solid educational foundation before embarking on specialized vocational training.
Entrance Exams: Many vocational schools conduct entrance exams to assess the applicant's academic abilities and knowledge related to the chosen field of study. These exams may include written tests, practical assessments, and interviews.
Japanese Language Proficiency: As mentioned earlier, international students must demonstrate their Japanese language proficiency through tests like the JLPT. Some schools may also require a minimum score in English proficiency tests, especially for programs that have a significant international focus.
It's important for prospective international students to thoroughly research the admission criteria of the specific vocational schools and programs they are interested in, as requirements can vary significantly.
Amount of Study Time
The duration of vocational programs in Japan can vary depending on the field of study and the school's curriculum structure. Generally, vocational courses are more compact than traditional university programs, allowing students to enter the workforce sooner and start their careers.
Most vocational programs span two to three years, but some intensive courses may be completed in one year, while others could extend up to four years. Students pursuing more technical or specialized fields often have longer study periods due to the complexity of the subject matter.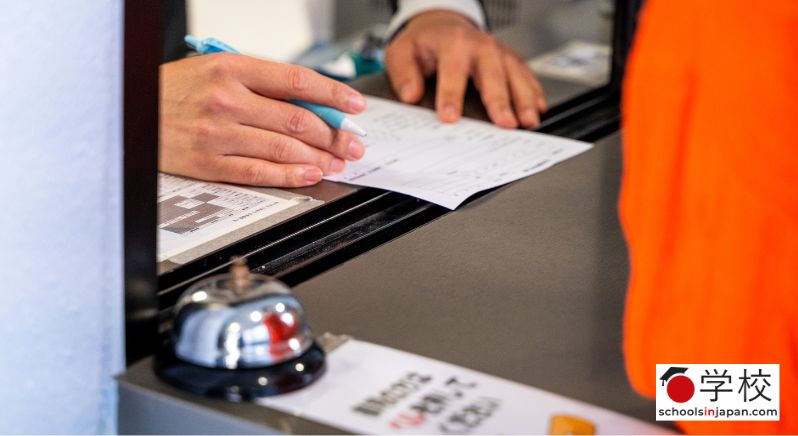 Support and Guidance after Graduation
Vocational schools in Japan prioritize the success and well-being of their students. As such, they offer various support services to help students make the most of their learning experience. These services include:
Career Guidance: Vocational schools provide career counseling and guidance to assist students in choosing the right course and preparing for their future careers. This support often includes resume writing workshops, interview preparation, and job placement assistance.
Student Support Centers: Most vocational schools in Japan have student support centers that offer academic support, counseling services, and resources to help students overcome challenges and succeed in their studies.
Industry Connections: Many vocational schools have established strong ties with industries related to their programs. This facilitates internships, practical training opportunities, and potential job placements for students.
Are Vocational Schools in Japan for you?
Vocational schools in Japan serve as an indispensable pathway for international students aiming to acquire practical skills and specialized knowledge in various fields, specifically for working in different industries in Japan.

For those seeking a dynamic and skill-focused educational journey outside of the norm, Japanese vocational schools offer a world of opportunities to explore. Check out our schools page to see the amazing vocational schools we partner with, and keep up to date with higher education in Japan by following our blog.