Since the GI Bill was introduced in 1944, it has supported countless military service members, veterans, and families in pursuing their education within the U.S. Now, these benefits can also be used to study abroad, including at universities in Japan.

Let's explore how you can use the GI Bill at a Japanese university to pursue higher education in Japan!
Can you go to a University in Japan with the GI Bill?
Yes, you can use the GI Bill to get a degree at a Japanese university. These days, there are more educational opportunities to explore in Japan than just being limited to a language school or doing a short study abroad program.

These opportunities include being able to get a bachelor's or master's degree, with courses taught in English. Even better, the GI Bill can be used to fund your entire degree program in Japan with the option to earn a diploma in several fields of study.
But if you want to apply for your GI benefits to be used in Japan, you should know a few key things first.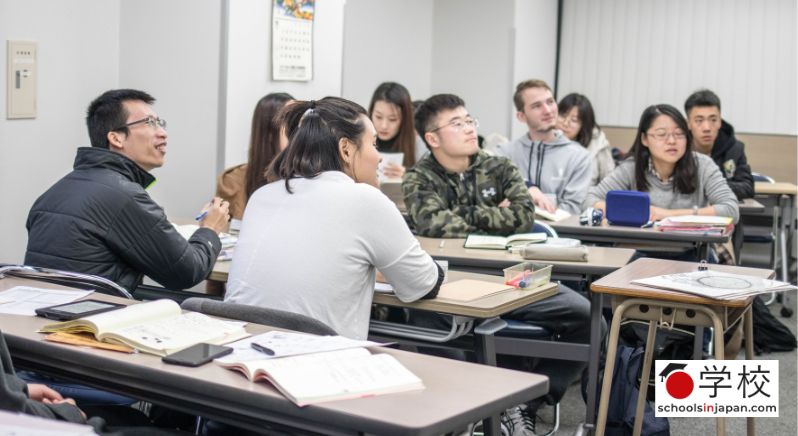 Which benefits can be used?
There are a few main education benefits offered by Veterans Affairs (VA) within the GI Bill that are commonly used to pay for schooling in Japan, to varying degrees.
Post-9/11 GI Bill:
Available to active duty military members who served after September 10, 2001.
Covers tuition, fees, and living expenses for up to 36 months based on entitlement percentage.
Veteran Readiness And Employment:
Available only to U.S. military veterans.
The VA pays the tuition, fees, and book expenses directly to the school for approved coursework.
Survivors' and Dependents' Educational Assistance Program:
Once you have decided to use the GI Bill in Japan, it is extremely important to find out which benefits you qualify for, and then which schools accept those specific benefits — some universities may only accept one or two types of benefits, not all types.
Check out a list of highly trusted universities in Japan. Fill out the inquiry form of the school you're interested in and find out more about specific GI Bill policies, including ones not listed above.
Reasons to use the GI Bill at a Japanese University
Wondering what the benefits are of getting your degree and using GI Bill funds in Japan compared to the U.S.?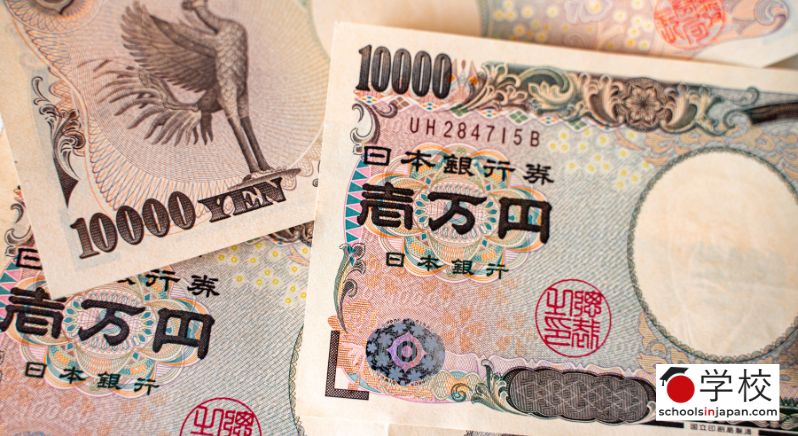 Cost Comparison
Tuition and fees at Japanese universities average around $6240 per academic year. This means a four-year degree program can cost around $25,000. Whereas, pursuing the same degree in the U.S. can surpass $102,828. This makes studying in Japan a better option, potentially saving students an average of $77,000 in total expenses.

For GI Bill users who pay a lower amount of tuition and fees, there will be more GI Bill benefits left. Those leftover funds can be used to pursue a master's or even a higher-level degree after completing a bachelor's program.
Language
Many Japanese universities offer English-based bachelor's programs (e-track) that allow students to take their major classes in English while taking Japanese language courses at the same time. The ability to speak Japanese upon graduating will open up the door to being hired by Japanese companies, giving you more job prospects.
Visa security and career prospects
If you want to work in Japan, a bachelor's degree will benefit you greatly when applying for a work visa. For those students who want to return home, Japanese degrees are acknowledged by the U.S. so you can work in either country.

After reading about the requirements and benefits of using your GI Bill to attend a university in Japan, which school is the best fit for you?
Japanese Universities that accept the GI Bill
With over 800 universities throughout Japan, it can be hard to decide where to start searching for an institution that meets all of your needs. The VA has a list of Japanese universities that accept the GI Bill and is a good starting point. However, the list does not give any further information about which benefits each school accepts, study language, or how to contact the school about enrollment.

So, which school is well-trusted, offers English courses, is recognized by the U.S. Department of Education, and accepts the GI Bill?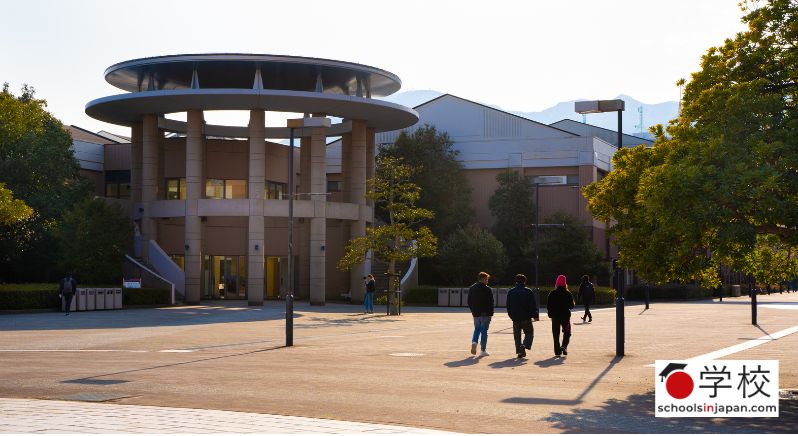 Ritsumeikan Asia Pacific University (APU)
Located in Beppu, Ōita Prefecture on the island of Kyushu, APU is renowned for its multicultural environment and bachelor's degree programs in international relations, business, and environmental science. Recognized as one of the most foreign-friendly universities in Japan, APU offers courses in both English and Japanese, allowing you to learn the language while pursuing your degree. The great news is that APU accepts GI Bill benefits. For further information on APU and benefit eligibility, fill out the inquiry form on the schools' page.
Application procedure:
A Japanese university application procedure for someone using GI benefits typically can be done in the following steps.
Research universities aligned with your goals.
Contact universities to check GI Bill acceptance.
Gather required documents, including COE.
Complete and submit the application form.
Await admissions decision within the deadline.
Confirm GI Bill benefits with the financial aid office.
Enroll and start studying at the university.
After you've applied or been accepted to a university in Japan, what happens next, and what awaits you in the future?
Life in Japan
There are many things to look forward to when starting your study in Japan journey. From immersing yourself in a culture that is 35,000 years old, learning a new language, and enjoying delicious food, there are so many things to look forward to while earning your degree.

For more information on education, culture, and life in Japan, read more on the Schools in Japan blog.